At the heart of all business is marketing!
Marketing creates the brand and the engagement with customers and prospects. Each company creates a unique persona that is pushed into the marketplace to drive demand. We love to work with marketers from all channels: from telemarketers to email to social to digital…even old-fashioned snail mail. There is a time and a place for each channel…they all contribute to building your brand and driving sales.
We believe that cross channel data management is the key to creating successful marketing programs. We want to help you achieve your goals by organizing your data, adding our own, and making your next campaign the best it can be. Your brand persona in partnership with our data management will make your marketing ROI reach new heights.


Marketing Services
We use various data assets to build audiences and target your prospects across the desired channel(s) to achieve a positive ROI.

Digital Marketing
Digital marketing is dependent on technology which is ever-evolving and ever-changing. We bring to you insights as to the best technologies needed to target your specific target customers. This could be display, search engine, mobile marketing, social media marketing, and more. Contact us to learn more.

Multi-Channel Marketing
Direct mail, email, mobile marketing, telemarketing, SEO/SEM, Facebook, Twitter, and Blogs; these are just a few of the ways you can communicate with your customers. The most effective multi-channel marketing campaigns are complex. Let our team of experts create you a cross-channel marketing strategy that is effective and within your budget.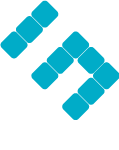 We are here to help you with your data and marketing needs!